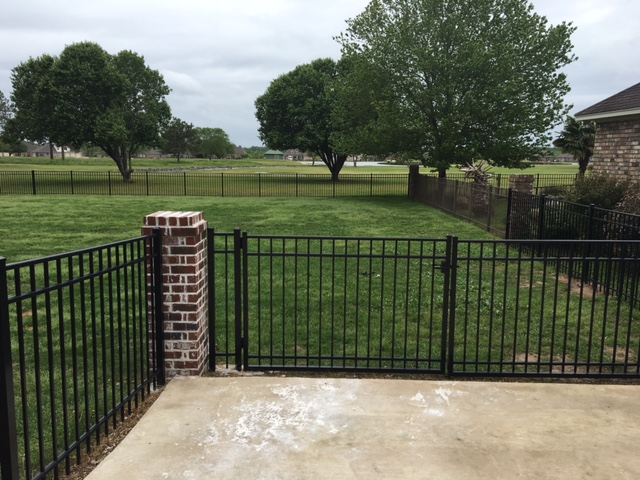 Aluminum fencing is primarily constructed out of aluminum. Aluminum fence is available preformed and in a wide variety of styles. Aluminum fence is lightweight, durable, and works great as a railing structure. It requires very little maintenance, resists weathering, and is easy to clean. It is more cost effective than wrought iron and steel.
Many aluminum fences are rack-able. These fences are designed so that they with rack 25″ over a 6′ span with no extra rails required. This allows for the fence to follow the slope of your land, leaving no gas at the bottom on uneven or sloping property.
Aluminum fencing comes in a range variety of shapes and sizes. There are plenty of colors and styles to choose from. Powder coating is applied by electrostatic process and cured in a kiln to form a strong bond. This powder coat adheres better than any paint or other coating. It can withstand heat, cold, and many other harsh weather conditions. Some manufacturers even offer Lifetime Warranties depending on grade.
Aluminum can be use for a wide variety of application from privacy fencing, pool fencing, decorative, boundary, perimeter, or as a preventative for wandering children.